Latest news & updates
30th Annual Franklin Parish Catfish Festival set for Saturday, April 9, in Winnsboro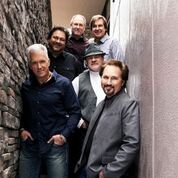 Diamond Rio will perform at this year's 30th annual Franklin Parish Catfish Festival! The Grammy-winning country group will play at 3 p.m. on the stage at the base of the big flag at Patriot Square. Admission to the festival is only $5 for a day full of great music and great food!
If you enjoy good music and enjoy great fried catfish, then Winnsboro is the place to be on Saturday, April 9, when the 30th annual Franklin Parish Catfish Festival takes place on the streets of the historic downtown area.
The daylong event features some 300 booths, along with three stages of musical entertainment and plenty of fresh pond-raised fried catfish for an anticipated crowd of 15-20,000 that annually attends the event.
Admission to the festival, which runs from 8 a.m. – 5 p.m., is only $5 per person, and will allow festival goers to enjoy some top notch entertainment, including an afternoon appearance by the legendary country group Diamond Rio.
"Everyone's pretty excited about having Diamond Rio at this year's event," said festival director Paul Price Jr. "You're only 30 once, and the festival board said all along that they wanted to do something special for this year's festival. Diamond Rio's appearance certainly turns it up a notch entertainment-wise."
But the quality entertainment doesn't stop there. In addition to Diamond Rio, the festival boasts a great lineup of Grammy and Dove winning stars, plenty of local and regional acts, and a noted television star.
"We've got something for everyone this year," said festival entertainment chairman Nathan Roberts. "In addition to Diamond Rio, Damian Lawson from 'The Voice' will make an appearance, as will Grammy winner Chubby Carrier and two gospel icons in The Isaacs and Karen Peck and New River. Also, 12 year-old country sensation EmiSunshine and Christian artist Lindsey Bryant will appear during the day, as will a number of local and regional acts."
"We're pretty excited about the quality of the entertainment on tap this year, along with all of the other events that give the Catfish Festival its unique flavor that appeals to most everyone," Roberts added. "It's a pretty good deal for only a five dollar admission charge."
A full entertainment schedule can be found at the festival website, www.FranklinParishCatfishFestival.com.
Other festival highlights include a free day-long video game arcade in the Princess Room and an antique car show along Highway 15, along with a flower show at the library learning center and a large area of inflatables for the younger set just east of the Council on Aging building. In addition, the Old Post Office Museum will feature a "Hometown Teams – Celebrating Local Sports" museum exhibit held in cooperation with the Smithsonian Institute and the Louisiana Endowment for the Humanities.
Also, "A Princess Celebration" will feature live performances at 10 a.m. and 12:30 p.m. on the loading dock behind the museum, with a meet and greet from 1-2 p.m. This interactive event caters to the younger princesses that attend the festival each year, and those attending will be encouraged to participate in the show as well as in photos afterwards.
Also on tap are four fish frying booths that will serve in excess of 4,000 pounds of some of the best fried catfish and trimmings that Franklin Parish has to offer. Local groups frying fish include the Winnsboro First United Methodist Church youth, Life Church, River of Life Church and Haring's Pride.
The major sponsor of this year's festival is the Franklin Parish Tourism Commission. Other corporate sponsors include NewWave Communications, the Franklin Parish Sheriff's Office and Sheriff Kevin Cobb, Entergy, Franklin Medical Center, Franklin State Bank, Louisiana Land Bank, Citizens Progressive Bank, Progressive Bank, and Winnsboro State Bank.
"We certainly appreciate all the assistance we get each year from the City of Winnsboro," Price said. "There is no problem too big for the city crew to solve, and we really appreciate the cooperation we receive from city hall. This is a great event for the city and parish, and we are proud to be able to put it on each year."
Proceeds from the festival are put back into the community and are used for various projects throughout Franklin Parish during the year.
Complete and up-to-the-minute festival details, along with entertainment schedules and a festival map are available at the festival website, and can also be found on Facebook.
---
---
The Franklin Parish Catfish Festival is bringing in AWARD WINNING entertainment for the 30 Anniversary. Diamond Rio - Grammy, ACM, and CMA winnersDamien - The Voice contestantChubby Carrier - Grammy WinnerThe Isaacs - Grammy, Dove, and GMAKaren Peck - GMAEmiSunshine, Big Al, Mike McKenzie, KicK, Nate Roberts II, and Thunder Creek just to mention a few.

Posted by Franklin Parish Catfish Festival on Friday, April 1, 2016
---
---
Franklin Parish Catfish Festival 2015

Clear72.3°F
Humidity: 93% | Wind: West at 6.8mph